Using Vygotsky in your Classroom
Using the Zone of Proximal Development in your classroom is easier than it seems. While the theory behind the ZPD is complex, the execution does not have to be. The first step on the first day of your classes is to pretest and assess where your students are in relation to what they are going to be learning in your classroom. This can include assessments over grammar, reading comprehension, MLA format, or text analysis.
The second step is to modify your lesson to meet the needs of students with different levels of prior knowledge and skills (differentiation). This will include building more support for students that need to be caught up (scaffolding). This will also include creating more complex reports or assignments for students who are already beyond the lessons you plan to teach.
The third step is to create large and small groups for collaboration purposes. If your lesson does not already include time for group work, now is the time to add it in. Learning how your students work individually and in large and small groups is important to understand how much they are learning and how they can apply it with others. More interaction with more competent peers and instructors also creates more meaningful learning for students.
During your unit, continue to assess students to be sure your scaffolding and differentiation methods are effective. Continually testing students will allow you to determine their changing Zones of Proximal Development and make you the most effective educator for your students.
A Practical Example: Research Papers in a High School English Class
Step One: Test students over MLA format. Ask them to tell you everything they know about research papers and how to write them. i.e. how should you embed a quote? What sort of things would you write a research paper about?
Step Two: Read the assessments and identify where
each student
is with research papers. Determine what information you need to cover with what students.
Step Three: Develop small groups based on the information that each student must acquire before writing a paper.
Step Four: Use the small groups to differentiate learning and scaffold for less able students. Use a whole-class group to give the students the assignment over research papers and to teach new information that all students must know.
Step Five: Provide extra help before, after, and during class to students who need help writing their paper. Be sure to check on
each student
and observe how they are using the information you gave them.
"Teaching on Target: A High School English Teacher's Guide to the Zone of Proximal Development"
| | |
| --- | --- |
| This is a hand out that includes additional information on Vygotsky's theories and how to practically apply them to a classroom. This can be reproduced for professional development or for personal use. | |
Powered by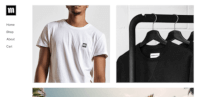 Create your own unique website with customizable templates.