Piaget's Theory of Schemas
Piaget (1952) defined a schema as 'a cohesive, repeatable action sequence possessing component actions that are tightly interconnected and governed by a core meaning.'
A schema is a core group of ideas which can be categorized and related to one another. They are units of understanding.1 Schemas are constantly being refined and modified. It is an educator's job to expand and correct schemas in children's minds.

There are three ways that schemas can develop and change: Assimilation, Accomodation, and Equilibration.



Assimilation
Assimilation is the process of using an existing schema to make sense of a new experience or object.

For example, when a young child learns the word 'dog' for the family pet, the child begins to identify every similar-looking animal as a 'dog'. The child hasassimilated the concept of 'dog' to include all similar four-footed animals.2

Equilibration
Equilibration occurs when a child is able to successfully fit all new information into an exisiting schema (assimilation). When new information cannot be fit into existing schemas and must be accomodated with new schemas, Piaget called this "disequilibrium."3

Accomodation

Accomodation occurs when a child cannot make sense of a new experience or object and must modify an existing schema.

For example, most children can understand that birds have feathers and can fly. Therefore, when a child sees a penguin, which cannot fly, they must change their schema of "birds" to include the animals with wings and feathers but that cannot fly.
Powered by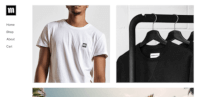 Create your own unique website with customizable templates.