David Sousa's theory of information processing
David Sousa is an educational consultant who uses research on brain development to develop new educational techniques. He states as his main teaching philosophy, "Teaching is the only profession on this planet whose job it is to change the human brain every single day."1 He believes that the more that teachers know about the brain, the better they can change it.1 He has written many books such as

How the Brain Learns

, but his most important contribution to date is his

Information Processing Model

, which is a stage model that explores memory.
Powered by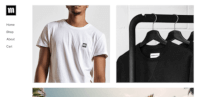 Create your own unique website with customizable templates.