piaget's stages of development
Stage

Sensorimotor

Preoperational

Concrete Operational

Formal Operational

Age1

0-2 years

2-7 years

7-12 years

12 years and up

Characteristics1

- Children are learning about the world around them through senses.

- Children develop object permanence.

- Memory develops.

- Language develops.

- Children are able to think about things symbolically.

- Language becomes more mature.

- Reasoning is based on intuition and is not fully logical.

- Is egocentric (believes that their view is always correct) and thus has trouble understanding others.

- Displays animism, which means they believe that inanimate objects have feelings. i.e. stuffed animals being sick or feeling sad.

3

- Children are able to use logical, concrete thought.

- Realize that their thoughts may not be shared by others.

- More realistic view of reality.

- Conservation is developed. This is the understanding that even though something may change in shape or size, it stays the same in quality and quantity.

- Are not able to think abstractly or theoretically.

- Are able to logically use symbols.

- Can understand theoretical concepts like science or algebra.

- Can understand abstract moral concepts like justice.

- A child is able to manipulate multiple variables in his head.

Test2

Object Permanence

"

Piaget hid a toy under a blanket, while the child was watching, and observed whether or not the child searched for the hidden toy. Searching for the hidden toy was evidence of object permanence."
Object Permanence Test

Egocentrism
A child sits at a table with three mountains. The mountains are each different. A child is allowed to examine the whole model and then sit down on one side. A doll is then placed at various positions around the mountains.

The child is then shown photographs of the mountains taken from different positions and is asked to indicate which picture shows the dolls view. Egocentrism is shown when children pick out the card showing the view she saw, not the doll's view, which occurs until the child is around 7 years old.

Egocentrism Test

Conservation of liquid

A liquid is poured from a tall class to a fat glass. Children who are not yet in this stage will believe that the amount of liquid has changed.

Conservation of numberA row of counters is set in front of a child and the child is asked to make another row the same as the first one. Piaget spread out his row of counters and asked the child if there were still the same number of counters in each row. Children who are not yet concrete operational would say that the amount of counters changed when they were spread out.
Conservation Tests


Third-Eye Test

Children are asked where they would put a third eye if they had one. As children move into this stage, they are more inventive, putting the eye on their hands or back of their heads.

Pendulum Test

The method involved a length of string and a set of weights. Participants had to consider three factors (variables): the length of the string, the heaviness of the weight and the strength of push.

The goal was to work out which factor was most important in determining the speed of swing of the pendulum.

To find the correct answer, the participant must grasp the idea of the experimental method: changing one variable at a time.
Powered by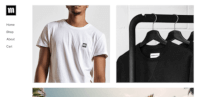 Create your own unique website with customizable templates.