Using Cognitive Development Theories
While the theories presented on this website are applicable to the students we teach, it is difficult to know how or when to use them in our day-to-day classrooms. This portion of the website will provide resources and lesson plans for high school teachers looking to use effective cognitive theories in their classrooms.
How do I teach my students about development?
The details of adolescent brain development are not only useful to teachers, but they are also useful to the adolescents going through cognitive changes. It may be helpful for you to integrate a lesson on cognitive development with your regular lesson. This can make the material more relatable while also teaching students valuable information about their own brain. Attached below is an example lesson plan along with the two hand-outs needed for it. This is available for reproduction for professional development or for personal use.
Powered by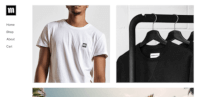 Create your own unique website with customizable templates.