Using Piaget in your Classroom
According to Piaget, students are in the formal operational stage during adolescence. This may be true for most students, but some students may be stagnant in the concrete operational stage, unable to think hypothetically or symbolically. It is important that high school educators plan for these students as well as adequately challenging the students in the formal operational stage.
Some examples of activities and questions to integrate into your formal operational classroom:
Encourage students to work in groups to explain hypothetical situations.
Discuss social issues and brainstorm solutions.
Write short stories on hypothetical topics.
Learn about symbols in a novel and what they may represent.
Have students work in pairs with one solving a problem and the other listening to check for logical reasoning.
Place essay questions on a test so that students can elaborate on their answers.
Give opportunities to discuss social, political, and cultural issues.
Teach broad concepts instead of facts.
Powered by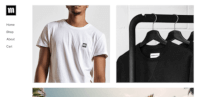 Create your own unique website with customizable templates.