Lev vygotsky's theory of cognitive development
Lev Vygotsky stressed the social aspect of cognition in his developmental theories. He believed that children were eager to be a part of their own learning, yet he put an emphasis on the need for a "More Knowledgeable Other" who is often a parent or teacher.1 His sociocultural theory of cognitive development explores the impact of adults and peers as well as how cultural beliefs and attitudes affect learning.2

Vygotsky also said that learning happens when we interact with our environment.3 Therefore, learning and development have a symbiotic relationship. In order to develop, we must learn. In order to learn, we must be given tasks just beyond our developmental level. This is where Vygotsky developed the theory of the

Zone of Proximal Development

, which he defined as "the distance between the actual developmental level as determined by independent problem solving and the level of potential development as determined through problem solving under adult guidance, or in collaboration with more capable peers."4

Vygotsky's sociocultural theory can be used by teachers who want to partner with their students to construct new knowledge out of previous knowledge.
Powered by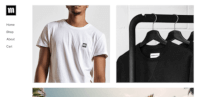 Create your own unique website with customizable templates.