Sousa's Information Processing Model
The information processing model details how information enters into the brain and how it is remembered.
The first step
that Sousa outlines is when the information from our environment is passed through our
sensory/perceptual registers.
This register sorts through all of the information coming to our senses and detects what information is important enough to be noticed.1
The second step
occurs when the information that has made it through the sensory register is passed to the
short term memory.
Information can be held in the short term memory for around 30 seconds.1 In order to move on to the next level of memory, the information must be given full attention for longer than that time.
The third step
on the way to long term memory is
working memory.
This memory's purpose is just like it sounds: so the brain can work with the information for a short time. The information in this zone can stay in the brain for between 18 and 36 hours, depending on how much it is manipulated and how important it is.
It is difficult to move information from the working memory to the long term memory. In order to do this effectively, there must be repeated rehearsal, the information must have legitimate meaning to the learner, and the information must make sense to the learner.1 This is something that educators must focus on when teaching material. While students may pass tests, it does not mean they are taking the information with them after the test is over. Some questions to ask when attempting to encode information into students' long term memories:
Are you motivating your student to remember this information long term?
Is this information relevant to him or her?
Does this information make sense to your student?
Are you incorporating novelty into your lesson?2
If you have answered "yes" to all of those questions,
the last step
in the information processing model is
long term memory.
Sousa theorized that once in the long term memory, the information learned will never be forgotten.1
---
Powered by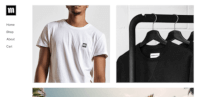 Create your own unique website with customizable templates.